Halloween is past and Thanksgiving is upon us. Since things have been so busy around here I haven't had the time to share pictures of my Halloween decorations. I would have skipped it this year but it was my turn to host the neighborhood bunco group and I enjoy planning and decorating for a party.
Here's the bar set-up.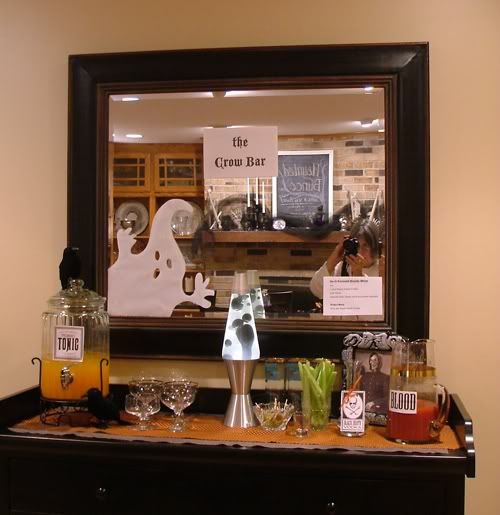 This is our new bar cabinet and mirror. Here's a narrow view of the setup.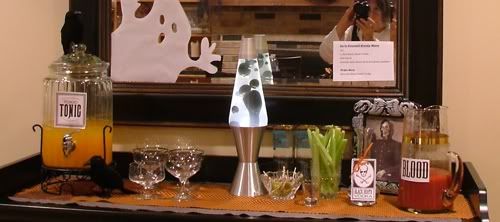 Halloween lends itself to running wild with creative ideas. I served Bloody Marys.... of course! The framed halographic picture is from the dollar store.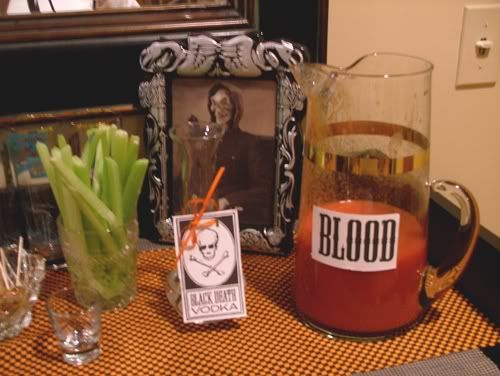 I also served Toxic Tonic, made by mixing V8 Splash juice with coconut rum. The orange color of the juice is perfect and the label was a download from Martha Stewart's site. The drink dispenser and stand were a bargain - $19 at Bed, Bath and Beyond. I had a sale coupon so it only cost me $16.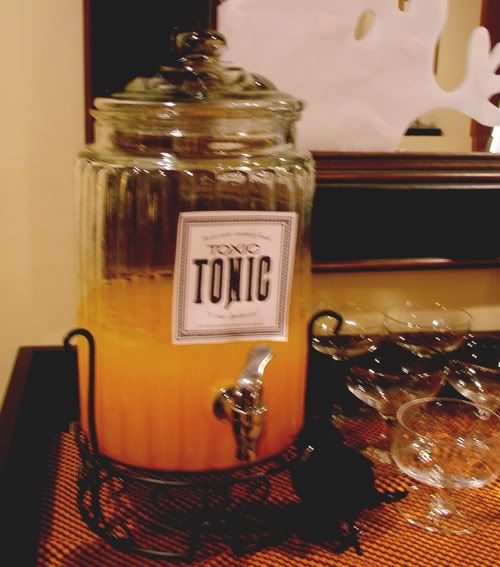 The lava lamp was tucked in the back of a closet, a long ago decoration in my daughter's room.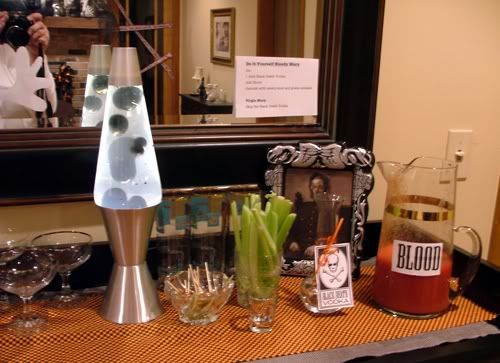 The ghost on the mirror is also a download from Martha Stewart. I traced the design onto freezer paper, cut it out and taped it on the mirror.
]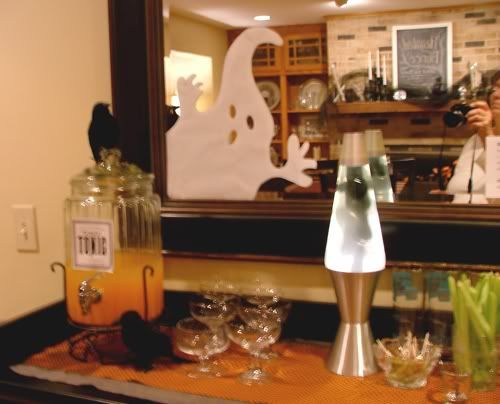 Notice the dollar store crows. This set up was the Crow Bar.
A close up of the mantle.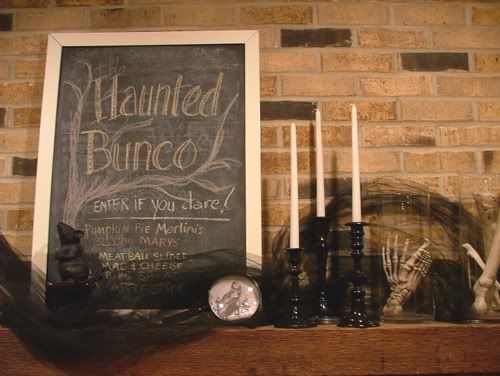 I love my chalkboards. Usually I write the menu on one of the boards. The candlesticks were old brass that I painted with spray paint. To be truthful I was tired of constantly polishing those things.
Rag garland on the fireplace screen. Very, very easy to do. I have them in colors for every season.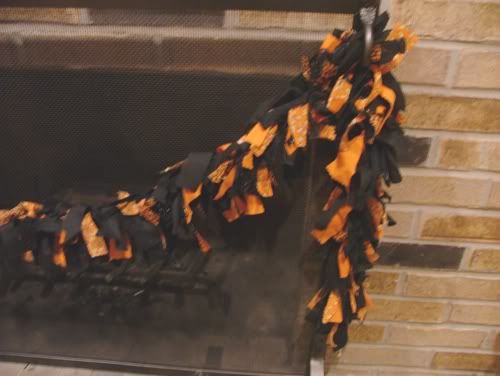 All kinds of jars from Goodwill, filled with plastic bones and eyeballs. Behind the jars I draped black tulle.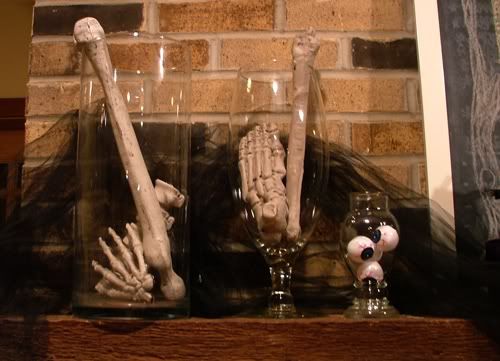 I served comfort food, meatball sliders, macaroni and cheese and a salad.
I hope you enjoyed looking at my decorating efforts and perhaps you'll get some inspiration for next year.
Thanks for visiting with me today.