We eat alot of chicken in this house. The Farmer prefers dark meat but mostly I cook chicken breasts. I've amassed lots of recipes and our favorite is chicken picatta. The local Italian grocery sells boneless, skinless chicken breasts in large family packs. The chicken breasts in these packages have been huge lately. I stand in the meat aisle trying to envision how large this bird must be and further wonder how in the world the poor thing can hold itself upright. Some of these birds must be the size of a small turkey.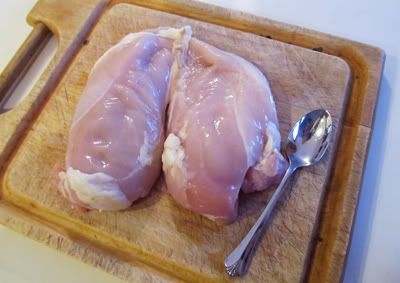 The spoon is in the photo for scale. I decided to drag out the postal scale just to see how much it actually weighs.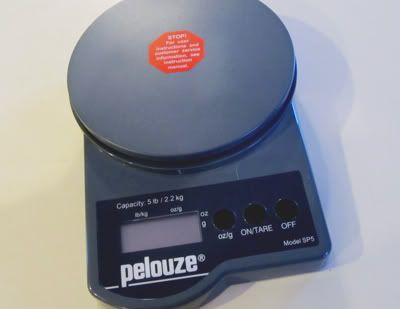 I put them in a plastic container. Heaven knows I have no desire to wash and sanitize the scale.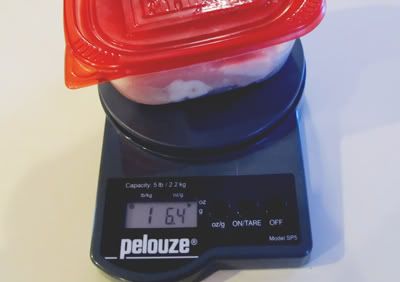 It reads 1 lb, 6.4 ounces. That's alot of chicken. In order to speed up the cooking process I normally slice them horizontally to make filets which are perfect for the picatta.
Here's the recipe I use, from Giada DeLaurentis.
CHICKEN PICATTA
Don't skip the capers. They make the dish.