This staff meeting tardiness is getting to be a bad habit. I must work on that. Welcome. I hope that everyone had a blessed Easter with family and friends. It was quite a quiet day here as both the kids had to work and I am still battling that dreaded bronchitis. It sure has staying power! We bought a nice ham, just a generic brand from the local food store and it was spectaculary delicious. We can't keep commenting between us on how delicious it was and continues to be. I'm sharing some with you this morning, but don't tell the Farmer as he's not wanting to share. I'm slicing some up.
You know how Oprah has her favorite things? Well, I do too. This is one of them.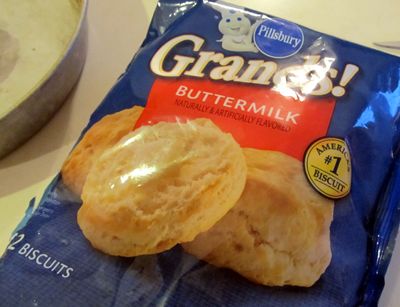 These biscuits are in the freezer case at the store and they are so delicious. I cannot make a homemade biscuit that compares, and I've tried. You pull out at many as you need and bake them for 20-25 minutes. So, this morning we're going to have a little ham and biscuits. Dig in. There's also jam and honey if you wish. - - - - - - - - - - - - - - - - - - - - - - - - - - - - - - - - - - - - - - -
Tell me how you've spent the weekend. I love to live vicariously, especially since I've been shut in. Next Sunday the Farmer is going to run/walk in a 5K fund raiser sponsored by the local library. It's called the Dewey Dash. Isn't that clever?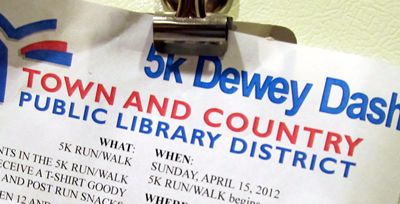 I love our modern, newer library building but I remember the old library with great fondness. It was in a narrow storefront in the local downtown area. The floors were wooden and creaky. There were card catalogs! I love the card catalogs and occasionally you'll see the wooden cabinets for sale in an antique store or the flea market. Wouldn't it be great to have one to store all kinds of small things? Thread and buttons perhaps, or thousands of recipes. If you're in the area of Elburn, Illinois, join us and cheer on the Farmer and all the other participants.
- - - - - - - - - - - - - - - - - - - - - - - - - - - - - - - - - - - - - - -
While recuperating, I haven't had much time to surf around the web so I don't have much to share with you today. I'll show you one of my other favorite things. It's Dr. Teal's Epsom Salt Soaking Solution.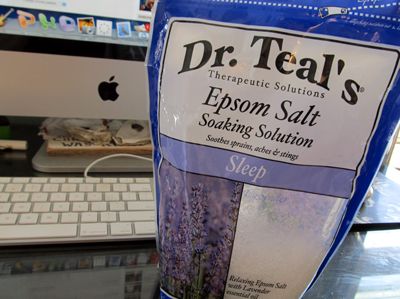 I was in the drug store one afternoon and wanted to pick up some bath salts for a nice hot soak. Years ago I used Calgon but for some reason the scent didn't appeal to me anymore. The clerk steered me to Dr. Teal's and I'm hooked. The local drug store carries it in three different scents; Chamomile, Eucalyptus and Mint and Lavender.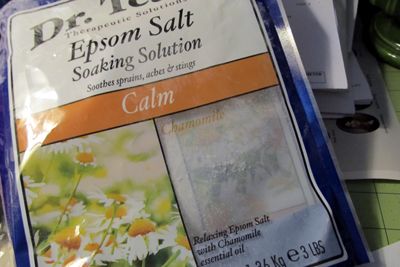 I've tried them all and they're all nice but Chamomile is my favorite. It is quite a strong scent compared to the other two so I've taken to mixing it with one container of unscented epsom salts and that's perfect. I'm not quite sure how epsom salts relax your muscles, perhaps it's a wives tale but regardless I enjoy those hot baths very much.
- - - - - - - - - - - - - - - - - - - - - - - - - - - - - - - - - - - - - - -
Blogger's new whatever-this-is..... platform or whatever, is dreadful. YUCK.
Nothing else from me today. Please let me know how you are doing and how you spent your weekend. Thanks as always for visting here with me and taking time out of your busy day to stop by.