I want to thank everyone for the kind and supportive comments over the past few days. I know that some of you are dealing with chronic illness issues, either personally or helping a loved one cope.
Chronic illness is never easy but I cannot say it's the worst thing that's ever happened to me. I've always had a positive attitude and it's served me well in my lifetime. It was a personal decision to focus on my life and not my illness, vowing to do whatever my doctor suggested but letting everything else go. Worrying about something never, ever changes the outcome.
Unfortunately, one of the more difficult challenges is something called peripheral neuropathy which makes it difficult and painful to walk. Most shoes turn into instruments of torture. Yesterday I needed to run some errands and I seriously needed to find some cushy new shoes.
I ended up with two pair. One for the body.....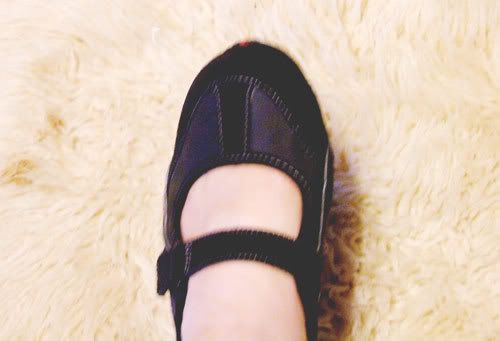 and one for the soul.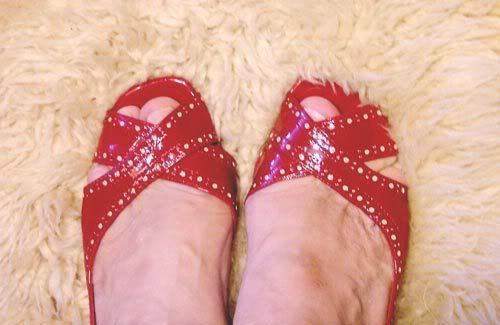 I may never actually wear the red heels, but they were on sale at a ridiculous price. I figured they were a good buy even if the only time I wear them is to look in the mirror and smile.
My friend at
Life in Red Shoes
would realize the importance of this exercise. She's the one that made me love red shoes. Get yourself a pair. It will do your soul good.