The Farmer and I were invited to a wedding last Saturday and in preparation I dragged my shaggy self to the salon for a haircut. I confess that I'm very bad about getting haircuts on a regular basis and as a result I arrive with everything pulled up in a rubber band. That's known as the poor woman's face lift.
My niece manages the salon and she normally cuts my hair but on Saturday she was busy with another client so I was assigned to Marlene who is an awesome stylist. She does razor cuts which are great for taming my very thick and naturally wavy hair.
We talked about what type of cut I was looking for and Marlene exclaimed, "Oh!!! You've got peek-a-boos. Do you know how much people pay to have this done?"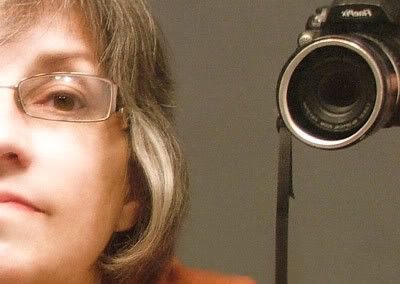 I must have had that clueless look on my face because she explained that peek-a-boo is a hair color method that results in lighter hair underneath which peeks out.
Who knew?
Wow, I grew my own peek-a-boo's. I swear there's no end to my talents. I have talents I didn't even know I had. I'm sure that my grandparents or great-grandparents contributed something to my follicle DNA but I'm feeling a little down so I'm going to take full credit for this one.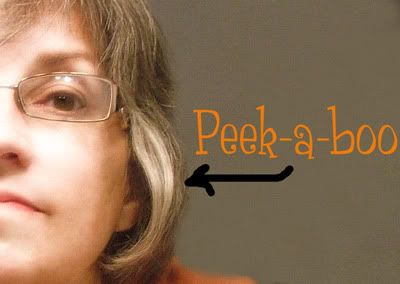 Just wait. The perfect opportunity is going to arise for me to assure the Farmer that I'm a value-added wife! Yep, I saved him hundreds of dollars by growing my own stinking peek-a-boos.
Yes.....I ran the picture through my own "Photoshop Face Lift Formula" because I wouldn't want to scare anyone and heck, if I can grow peek-a-boo's I can sure do my own facelift.