Our neighbors were originally from Long Island and were raised on the New York city tradition of the ball drop in Times Square. It was something they missed and in an attempt to capture the spirit of the ball drop celebration they came up with the
Corn Drop.
An ear of feed corn is the iconic symbol of Illinois and lends itself to a decent representation in chicken wire and lights. Well, there is the soybean, but a soybean drop just wouldn't have the same effect.
The official Corn Drop party involves a lot of food. Lets's see, there's artichoke dip, mini crab cakes, corn salsa and much more!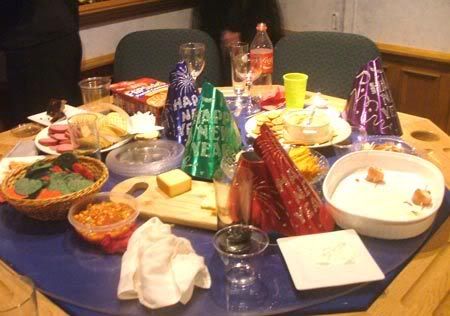 My favorite bartender is behind the bar.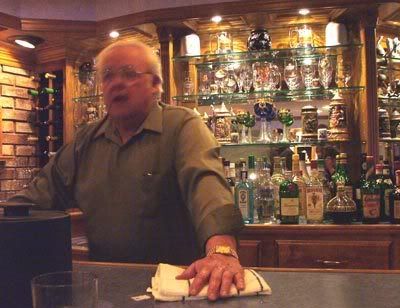 The fabulous Mr. Ed.
We engaged in lots of animated storytelling.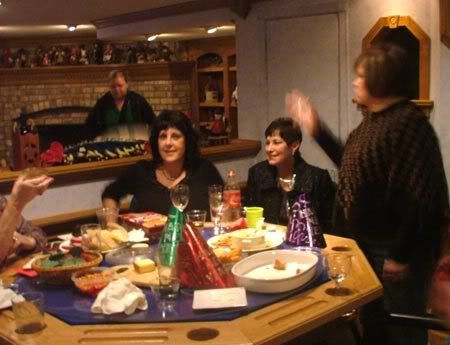 The children fail in their attempts to stay up until midnight.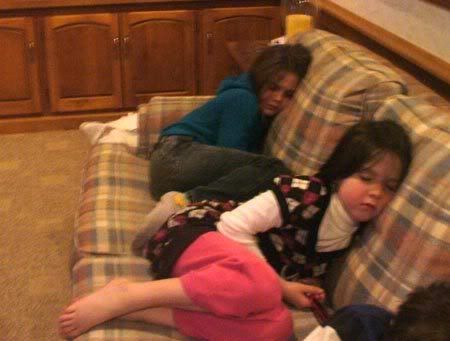 Shortly before midnight we all grabs our coats and linger in the kitchen for a moment to discuss the weather.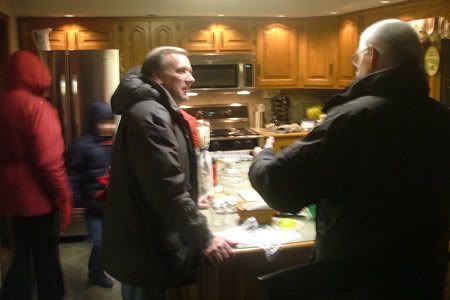 Other neighbors who are hosting their own parties arrive in a convoy just before midnight to witness the corn drop.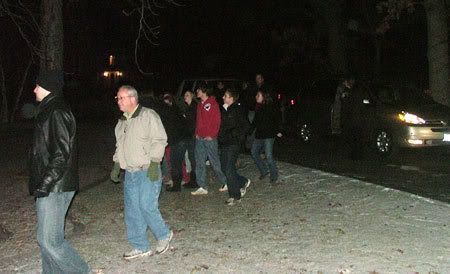 A group of about 50 people congregate in the brisk air.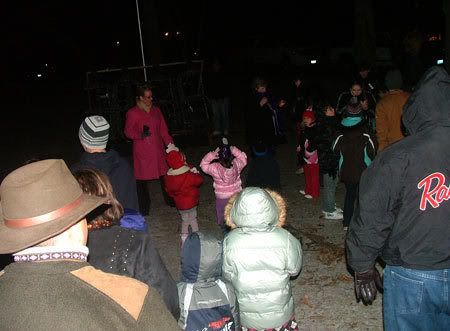 The corn is high above the crowd on a pole.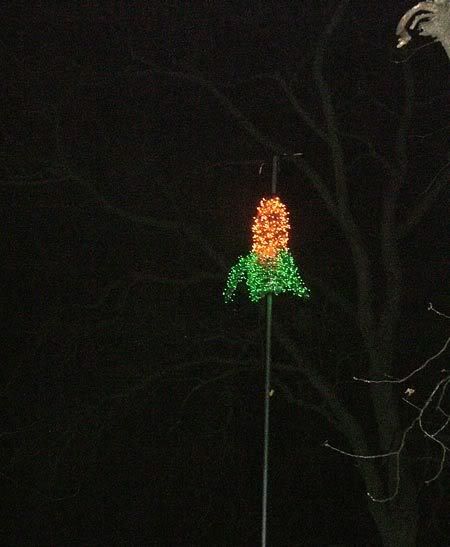 The countown commences......three, two, one.......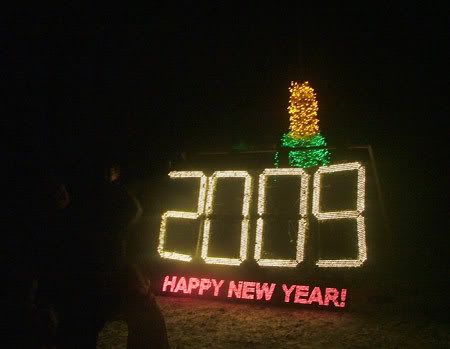 Happy New Year!!!
Thanks for joining us here in the great American midwest for our homemade celebration!!!
P.S. For years we've been attempting to contact David Letterman's "people". We'd love to invite David's mom to our celebration. If you know them, please contact me. Thanks!!!