We need to do some cooking today. Fall is here and I've decided it's time to make some pumpkin pancakes. They're delicious and filling. Let's get started.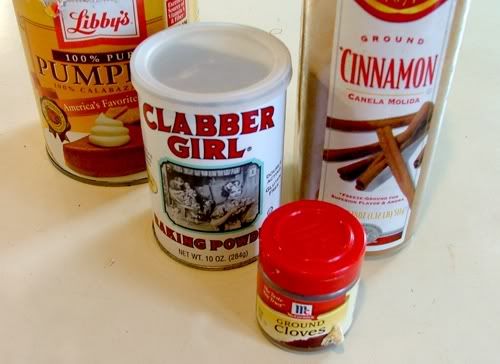 PUMPKIN PANCAKES
1 1/4 cups flour
3 TBSP. sugar
2 tsp. baking powder
1/2 tsp. each, cinnamon and salt
pinch of cloves
1 cup milk
6 TBSP. canned pumpkin
2 TBSP. melted butter
1 egg
Combine the dry ingredients in a bowl. Mix to combine.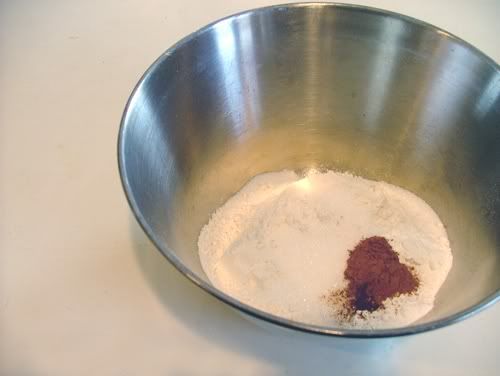 In a separate bowl add the egg to the milk and mix well.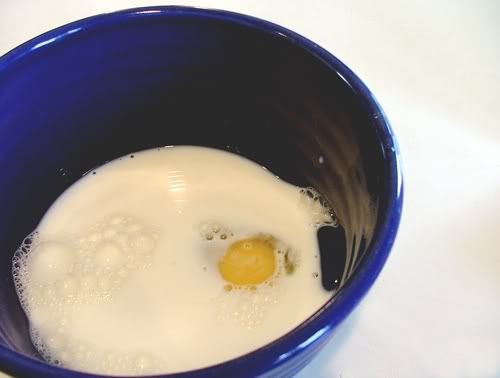 Add the pumpkin and the melted butter to the milk/egg mixture and stir to combine.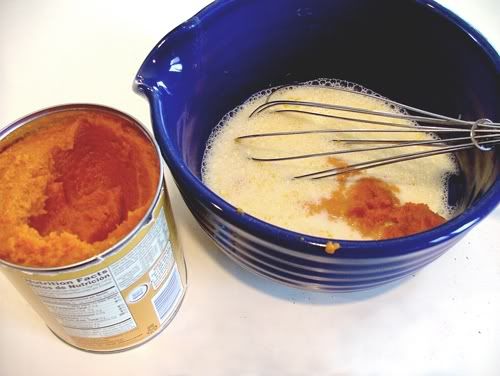 Fold the wet ingredients into the flour mixture.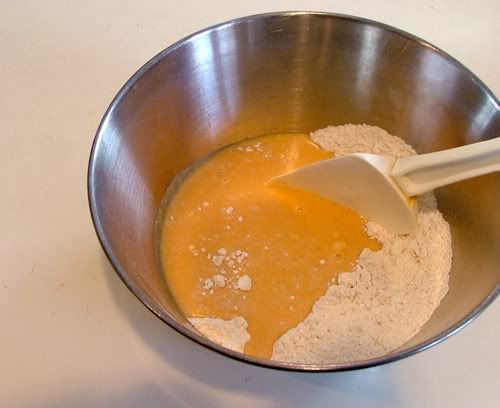 Fry on a griddle and serve with real maple syrup.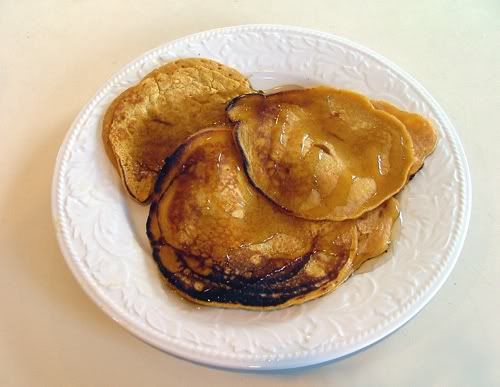 Oops, one got a little well done around the edges. These are good topped with sauteed apples.
Try these and let me know what you think.
Update ----- COOKBOOK GIVEAWAY -
My sister will be giving away two copies of the Cultural Heritage Gardens Cookbook. It contains recipes for Lefse, hops yeast and bread made from the yeast, pemmican, drunken crumble, and preserves; 60 unusual, heritage and really good recipes.

Go visit her at A Year in the Heritage Gardens and tell her I sent you.