Just a short post this morning because the Farmer and I are hitting the road.
We're traveling about an hour and a half from here to Tampico, Illinois for the annual birthday celebration for Ronald Reagan. He would have been 99 years old and Tampico is his birthplace.
Pat Tabor baked the cake last year.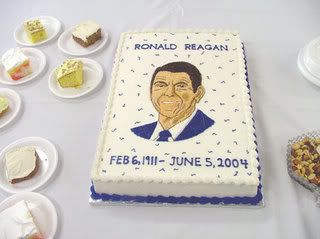 Here are two of the volunteers, Shirley and Bertha.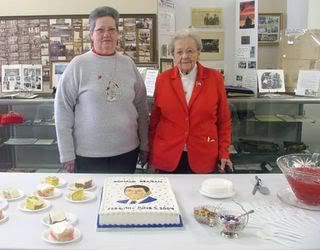 I'll be sure to post a road trip entry when I process all the photos and write the story. It's a slice of Americana and maybe a piece of pie.\
If you'd like to read about the birthday party we attended last year, go here:
RONALD REAGAN'S 98th BIRTHDAY PARTY